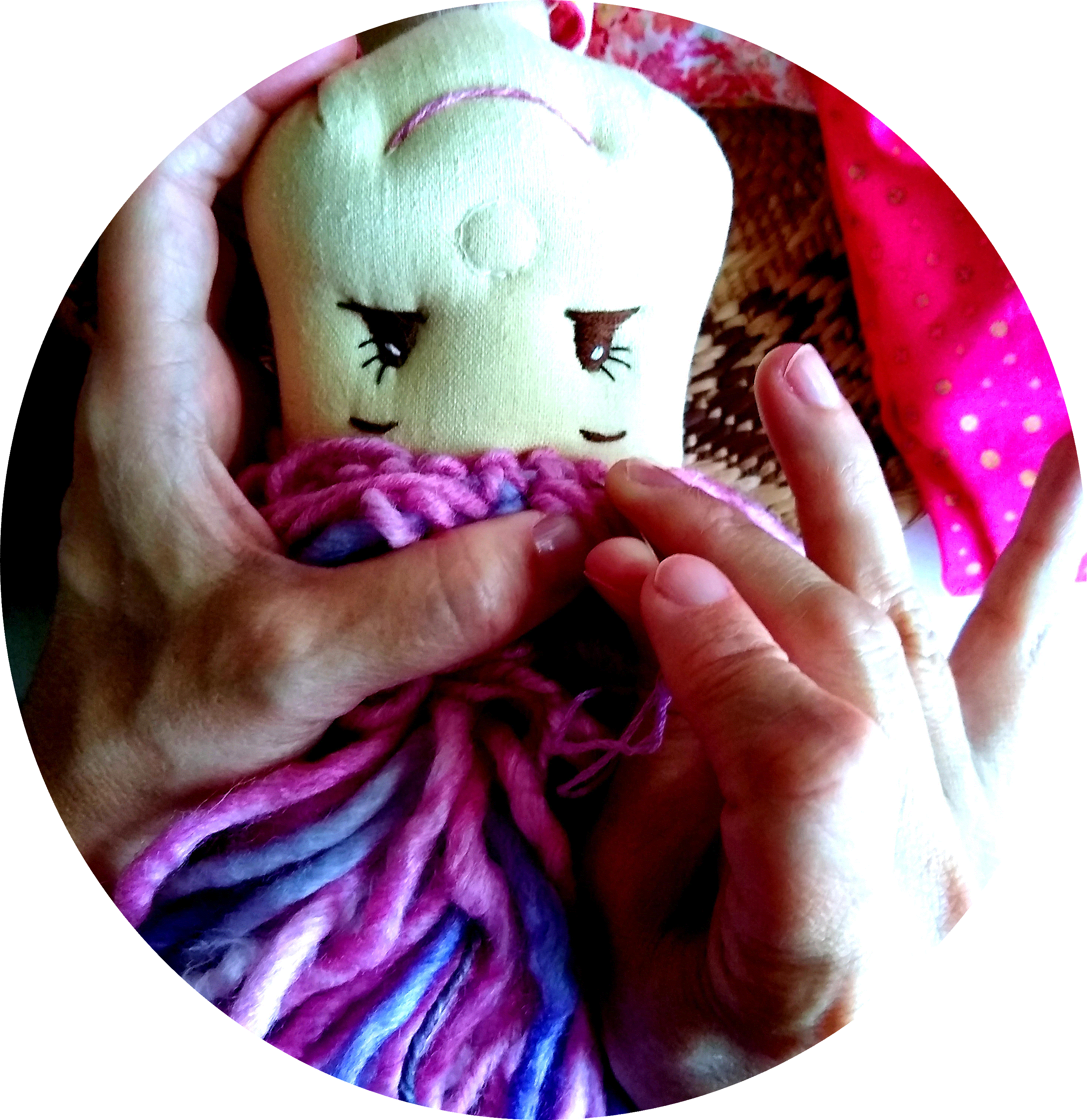 When will my doll arrive?
Ready to Ship dolls are already made and will be packaged and shipped in 1-3 business days. Custom dolls are made to order; they will be shipped in 10-15 business days. If you have a deadline, (birthday, Christmas, etc.) please let me know, and I will give you more information about the timeframe for your doll.

Do you accept cancellation or returns?
My goal is that every customer receives a special doll they will cherish for years. Please contact me anytime if you are not happy with your doll, or your order. I do accept cancellations before the product has shipped. I do accept returns within 30 days of receipt of the doll. Email me to initiate the return. Then, mail the doll to the address I will send you, and I will initiate the refund within two business days of when the doll is received.

Can I clean my doll?
Your doll can be spot-cleaned with mild soap and warm water, and washed carefully in the sink. Cleaning and care instructions are included with every doll. If you have any special circumstances, please feel free to contact me!